On October 2nd, Marine Ecologist Nancy Rabalais was announced as one of the 2012 MacArthur Foundation Fellows.
"It's a huge honor.  I've been in awe of these people and what they've accomplished. I never thought I'd get one." Nancy Rabalais, LUMCON Director
Over the past three decades, her research has focused on documenting the environmental and economic consequences of hypoxic zones, commonly known as "dead zones," in the Gulf of Mexico. This long-term monitoring program studies the size, intensity, and seasonal occurrence of dead zones in the waters off the Louisiana continental shelf. The team has also analyzed the relationship between the extent of hypoxia and the increasing quantities of nutrients such as nitrogen and phosphorus flowing into the Gulf from the Mississippi River watershed. Dr. Rabalais' work is critical to the creation of strategies for restoring the degraded waters of the Gulf and the Mississippi River basin.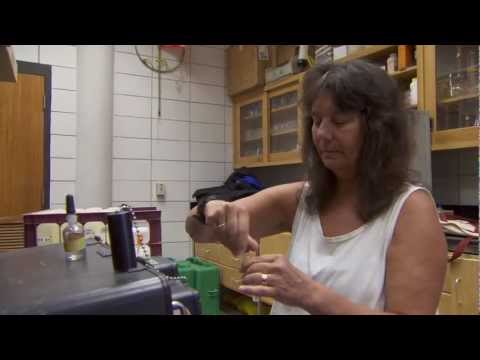 Dr. Rabalais is the executive director of the Louisiana Universities Marine Consortium (LUMCON). She has played a significant part in informing strategies to restore the waters of the Gulf through nutrient pollution reduction of urban and agricultural runoff upstream and in increasing national attention to the environmental and economic consequences of large-scale eutrophication. Her outreach efforts have included lecturing throughout the United States, testifying before Congress, and working with federal, state, and tribal agencies on an action plan for improving water quality in the Mississippi River basin.
The Fellowship is a $500,000, no-strings-attached grant for individuals who show exceptional creativity in their work and the promise to do more. Her MacArthur Fellow's page provides additional information on her award.
Dr.Rabalais is the director of the The Effects of the Macondo Oil Spill on Coastal Ecosystems (LUMCON) consortium funded by GoMRI. This consortium is addressing the chemical evolution and biological degradation of the petroleum/dispersant systems and subsequent interaction with coastal, open-ocean, and deep-water ecosystems; the environmental effects of the petroleum/dispersant system on the sea floor, water column, coastal waters, beach sediments, wetlands, marshes, and organisms; and the science of ecosystem recovery.
The research of this consortium is made possible by a grant from BP/The Gulf of Mexico Research Initiative. The GoMRI is a 10-year, $500 million independent research program established by an agreement between BP and the Gulf of Mexico Alliance to study the effects of the Deepwater Horizon incident and the potential associated impact of this and similar incidents on the environment and public health.
4 Shares
Tweet
Email to a friend
4 Shares
×