Debra S. Benoit, MEd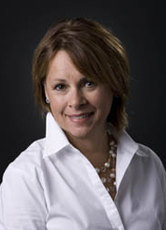 Director of Research and Sponsored Programs
Nicholls State University
Debi Benoit serves as the director of Nicholls State University's Office of Research and Sponsored Programs in Thibodaux, LA. She is responsible for managing the university's research initiatives including development, grants, contracts, compliance, intellectual property and technology transfer. Benoit also acts as a liaison between the university and government and industry in support of economic development.
Benoit began her career at Nicholls in 2003 after having served as grant writer for 41 schools in the Terrebonne Parish School System. In 1992, she and Pamela DuPont invented and patented the SafteyNet™ Medical Protective Garment, still used today by medical professionals in Louisiana hospitals.
Benoit has served as a federal grant reviewer for the U.S. Department of Education since 1998, state program evaluator for the Louisiana Board of Elementary and Secondary Education, chair of the BESE Advisory Board and executive director of the Assumption Education Foundation. She is past state leadership Vice Chair for the Louisiana Center for Women and Government and was recently elected to the Terrebonne Parish School Board – the first female elected to the nine-member board in 16 years.
A native of New Orleans, Benoit graduated with a B.A. in business and economics from Nicholls, completed a concentration in grants and program evaluation from the University of New Orleans and holds a M.Ed. from NSU in education administration.
In 2011, Benoit was honored as a Woman of Achievement at Nicholls State University for her contributions to the region and state.