Sea Grant / GoMRI Partnership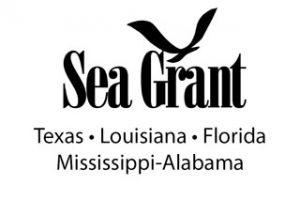 The four Sea Grant college programs in the Gulf of Mexico have served coastal communities for more than 40 years. Florida Sea Grant, Louisiana Sea Grant, Mississippi-Alabama Sea Grant Consortium and Texas Sea Grant are university-based programs, partially supported by NOAA and each program's respective state government.
The four programs sponsor coastal research, extension and education to serve Gulf of Mexico industries and residents. In 2014, GoMRI and the Sea Grant college programs formed a partnership to share oil spill science with people whose livelihoods depend on a healthy Gulf of Mexico. The partnership created the Sea Grant oil spill science outreach program (Sea Grant oil spill program).
To learn more about this program, please visit: https://gulfseagrant.wordpress.com/oilspilloutreach/.