Members of GoMRI Team to Attend International Oil Spill Conference May 5-8 in Savannah, Georgia
– April 28, 2014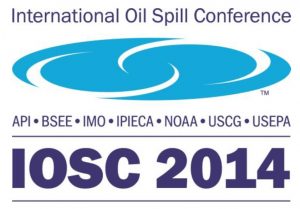 If you're planning to attend the International Oil Spill Conference in Savannah, Georgia, occurring from May 5-8, then be sure to stop by the GoMRI Booth, #716. 
Representatives from the GoMRI team will be on site to provide further information about the program, including ongoing research and future opportunities.  GoMRI researchers will also be attending to present their research findings.
More information about those presentations can be found here.
© Copyright 2010- 2017 Gulf of Mexico Research Initiative (GoMRI) – All Rights Reserved. Redistribution is encouraged with acknowledgement to the Gulf of Mexico Research Initiative (GoMRI). Please credit images and/or videos as done in each article. Questions? Contact web-content editor Nilde "Maggie" Dannreuther, Northern Gulf Institute, Mississippi State University (maggied@ngi.msstate.edu).