Microbial Genomic Synthesis Session at GOMOSES
– AUGUST 29, 2019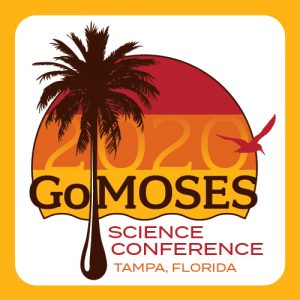 The leaders of the GoMRI Core Area 6 synthesis effort are pleased to announce Session 22, entitled Microbial Genomics to Improve Predictive Understanding of Disturbance in the Global Ocean System, at the 2020 Gulf of Mexico Oil Spill and Ecosystem Science Conference.  The session is focused on the use of microbial genomics to improve predictive understanding of major disturbances such as oil spills in the global ocean and is an outgrowth of GoMRI synthesis and legacy efforts in microbiology and meta-omics.  Please click here for more information on submitting an abstract. 
Registration is not required to submit an abstract, but please submit your abstracts by September 30th and pass along this information to any additional colleagues you feel might be interested!
22: Microbial Genomics to Improve Predictive Understanding of Disturbance in the Global Ocean System
Microorganisms represent a vast reservoir of metabolic potential and they mediate biogeochemical cycles in the global ocean. As such, they play a critical role in the response of marine ecosystems to perturbations, such as oil spills, catastrophic storms or climate change. Next generation sequencing, advanced bioinformatics tools, and the extensive application of genomics to marine microbiology have revolutionized our understanding of the structure and function of microbial communities in the world ocean. The Deepwater Horizon oil spill was the first large-scale environmental disaster where genomics techniques were applied to track the microbial response to perturbation.
This session seeks to synthesize scientific achievements in microbial genomics to present advanced understanding and improved practices for assessing disturbance and environmental change in the global ocean system. Synthesis will focus on experimental results and modeling, employing microbial genomics data collected in the field and laboratory. Presentations of technical, conceptual, and/or bioinformatic advances that drive use of genomics data in marine microbiology and studies linking "genomics-" or "metagenomics-" based studies with biogeochemistry and oceanography data sets, are encouraged. Integrated studies are critical for improving strategies for elucidating responses to perturbation across a range of spatial and temporal scales.