Opportunity: Postdoctoral Research Opportunity in Phytoplankton Ecology, LUMCON
– JUNE 2, 2016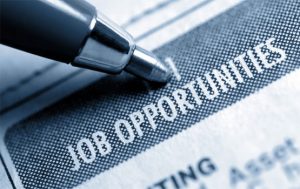 A Postdoctoral Research Associate in Phytoplankton Ecology is sought for employment at the Louisiana Universities Marine Consortium (LUMCON) to characterize phytoplankton community composition by HPLC and merge with ancillary data to develop community analyses.
Knowledge in the calibration, operation and maintenance of a Waters HPLC system, and interpretation of data, multivariate analysis, and publication are required. The associate will join a large, multi-institution team of researchers on a Gulf of Mexico Research Initiative, Coastal Waters Consortium funded project studying the impacts of the oil spill and future spills on salt marshes and coastal environments. 
The position will be based at the LUMCON Marine Center in Cocodrie, LA (http://www.lumcon.edu). Duration and Start Date:  Appointment is for 2 years, depending upon satisfactory performance.  The position is available immediately.
Send a letter of interest, curriculum vitae, and the name, address, phone and email contact for at least three individuals qualified to comment on scientific and work qualifications to Dr. Nancy Rabalais (nrabalais@lumcon.edu).  For more information concerning the nature of this position, contact Dr. Rabalais by email or phone (985-851-2836). Review of applications will commence immediately and continue until the position is filled.
LUMCON offers state benefits and is an Equal Opportunity/Affirmative Action/ADA Employer.