Oppportunity: Science Communicator, Sea Grant Oil Spill Science Outreach Program in the Gulf of Mexico
– MAY 13, 2016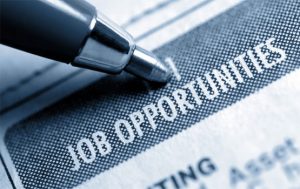 The four Gulf of Mexico Sea Grant College Programs have released this announcement for a three-year, limited-term position that supports an oil spill science outreach program.
Candidates must be able to serve as a science editor and writer; lead the production and printing of publications; manage and lead the oil spill team's electronic based communications; promote team activities; provide technical support at seminars and events; and perform other duties as assigned. The annual salary range is $45,000-$60,000, depending on qualifications and experience. 
This unique opportunity includes working with a motivated team of oil spill science outreach professionals and travel throughout the Gulf of Mexico and beyond. The oil spill science outreach program focuses on the two-way transfer of information between (1) the people whose livelihoods depend on a healthy Gulf of Mexico or who are involved in the protection and management of Gulf of Mexico coastal and marine resources; and (2) the Gulf of Mexico Research Initiative supported scientists and administrators.
The position is hosted at the Mississippi-Alabama Sea Grant Consortium and will serve all four Gulf of Mexico Sea Grant College Programs. The position is funded by a three-year grant with the potential for continuation based on performance and the additional allocation of funds by the granting entity.
Only complete application packages will be considered.
For more information, go to: https://www.usm.edu/employment-hr. Then click "employment" and "job opportunities." Search postings for posting number 0003972.